About Signature Jewellery By FA
Born out of a desire to offer women who value uniqueness a range of exquisite jewellery pieces, the story of Signature Jewellery By FA began in 2016 when the founder and design director Fatema Akbari put her vision into motion.
Manufactured in Bahrain with the finest artisanal techniques, the brand's collections are displayed in the showroom located in the prestigious Al A'ali Mall and are created using 18k and 21K gold, natural pearls, diamonds, and gemstones.
From daily-wear sets to wedding bands, Signature Jewellery By FA values uncompromised quality, expressive creativity, and timeless elegance as the brand appeals to different generations of women with its emotive pieces that have undeniable presence yet are effortless to wear, day and night.
Be it a ready-made piece or a customized one, every element that makes up a Signature Jewellery piece is designed and crafted in the design office with an accurate understanding of materials and proportions.
Ultimately, the brand's craftsmanship is as much about emotion as it is technique, a quality that adds value and personality to every piece.
Signature Jewellery By FA strives to introduce pieces that represent refined elegance and creativity. Therefore, contribute to adding value to women's precious moments with pieces that will become symbols of aesthetic statement and self-expression. The brand additionally aims to commit to excellence in conceptuality, workmanship, and customer
service in an attempt to achieve consistency.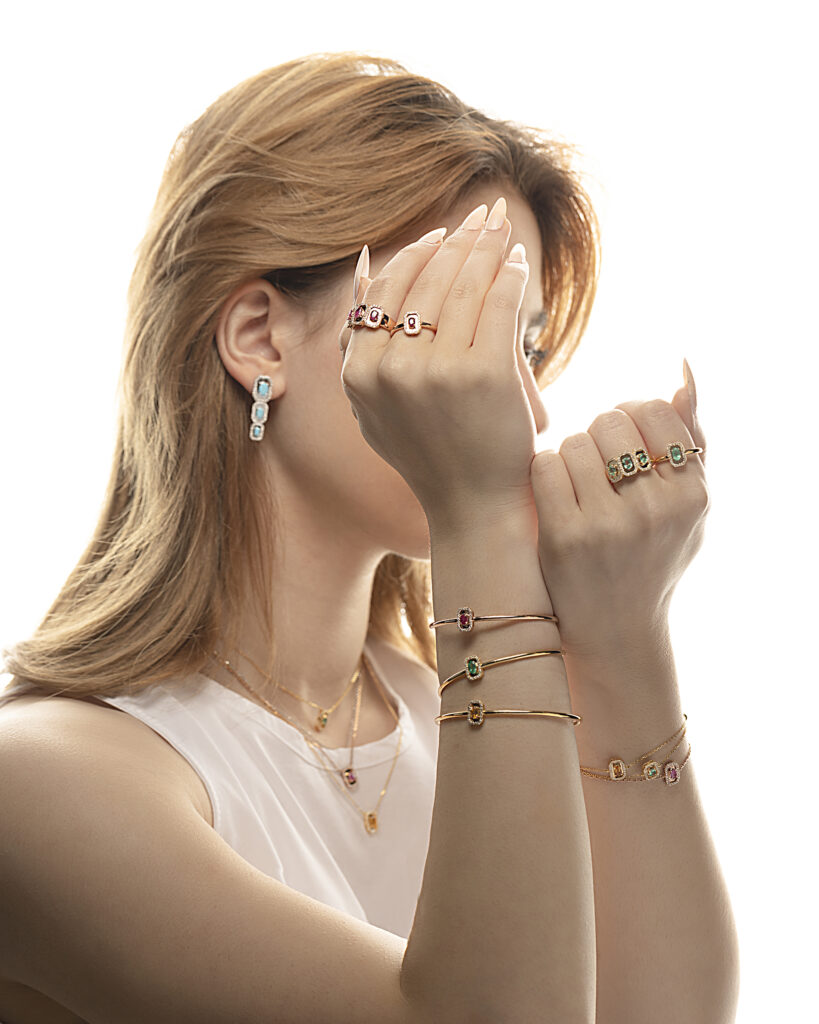 To continually develop the brand's jewellery portfolio in keeping with the core values of originality, precise artistry, and personal storytelling to reach the global platform as an innovative Bahraini jewellery brand